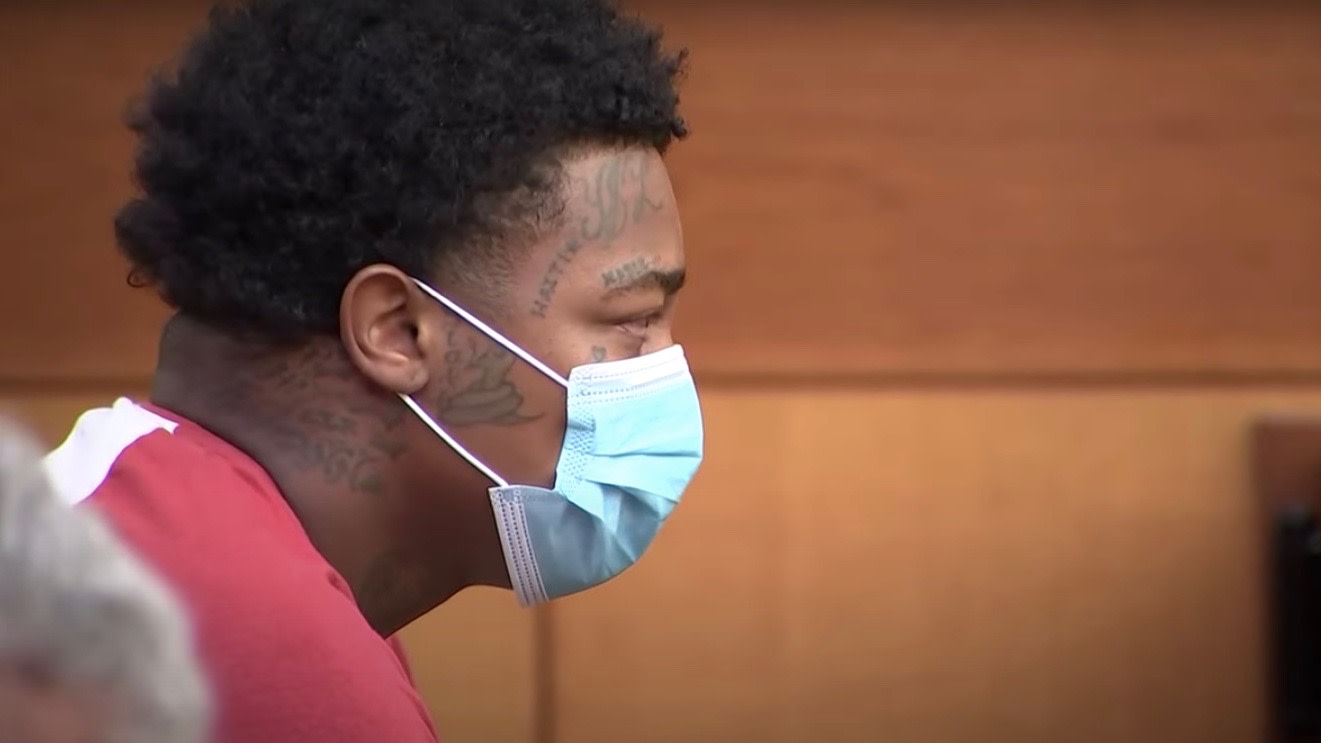 Yak Gotti is attempting to clear his name.
The 29-year-old rapper, born Deamonte Kendrick, was hit with snitching allegations after he was denied bond in the massive RICO case against dozens of YSL members and affiliates. According to AllHipHop, prosecutors objected to Gotti's release, claiming he was a threat to potential witnesses. They pointed to the rapper's criminal history, including his alleged involvement in the death of Donovan "Big Nut" Thomas.
Gotti and Martinez Arnold, aka YSL Duke, were charged in connection to Thomas' 2015 fatal shooting, after they were allegedly caught traveling to a rival gang territory while armed with an AK-47 assault rifle and a .40 caliber handgun. According to AllHipHop, prosecutors at Thursday's bond hearing said Gotti previously pleaded guilty to conspiracy to commit murder, leading some to believe he had cooperated with investigators and "snitched" on Duke.
However, as reporter George Chidi points out, Gotti's guilty plea does not indicate he ratted on his label mate. 
Shortly after the hearing, Gotti also addressed the snitching claims in a post shared on his Instagram.
"2015 my brudda never did a day in jail because I claimed my shit," the post read. "I did 4 years fed with no tears! Stop the [cap emoji]."
During the bond hearing, Gotti's attorney Jay Abt slammed prosecutors' decision to use Gotti's rap lyrics against him.
"What the government is doing here, in this case, is sending a message to the music industry and the entertainment industry that is going to have a massive chilling effect," Abt said. "It's a hub in the United States for the music industry and the entertainment industry. And it's created a tremendous amount of jobs and income and opportunities for young inner-city youth. I would argue to this court that it actually prevented a lot of crime. And what the message that the district attorney's office is sending to our community into our country is that you better not come to Atlanta and make rap videos because we're going to use those against you in court."
Gotti's trial is expected to begin in early 2023.