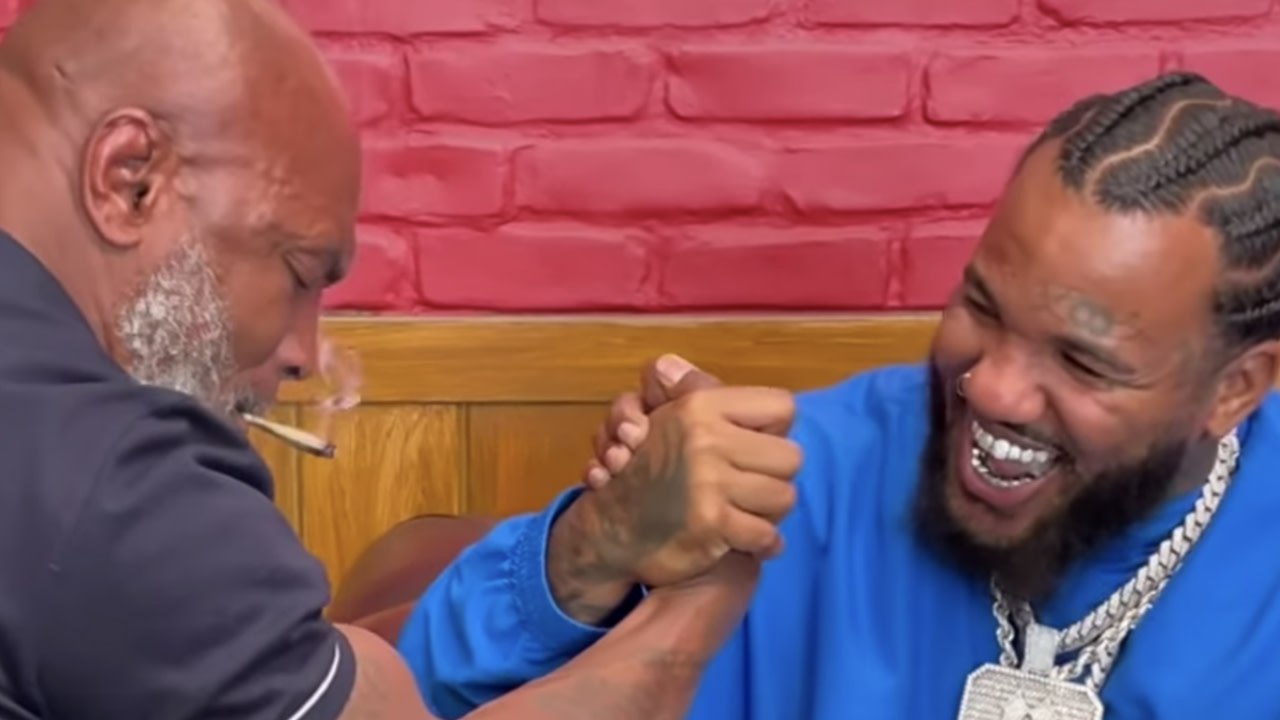 Ahead of the arrival of The Game's episode of the Hotboxin' With Mike Tyson podcast, the two have shared a preview that shows them having an arm wrestling match.
In a clip shared to the Hotboxin Instagram, the two are shown arm wrestling as Tyson continues to smoke a joint. "Who wants to a see a rematch?" 55-year-old Tyson captioned the post, which The Game, 42, later shared on his Instagram Stories alongside the caption, "Rematch coming soon." 
In a since-deleted post, as per the New York Post, Game added, "I beat @MikeTyson arm wrestling & before you get started in the comments…he told me this eye to eye after it was over."
He joked that he went "light" on Tyson in the end, and highlighted his decision to pull on the couch arm. "Strong ass n***a ha ha ha," he added. "I don't think he was ready for my strength."
In a video shared by All Urban Central, as seen up top, The Game also gifted the boxing icon with some psychedelic mushrooms. "Ay yo, Mike got me off shrooms too," laughed Game in the clip. "If I'm spaced out for the rest of the day, it's this n***a fault right here man. Mike got me high as shit, man." 
The Game is set to appear on a future episode of the Hotboxin' podcast to promote the arrival of his next studio album Drillmatic. The record is scheduled to arrive next month and serves as a follow-up to his ninth full-length Born 2 Rap.