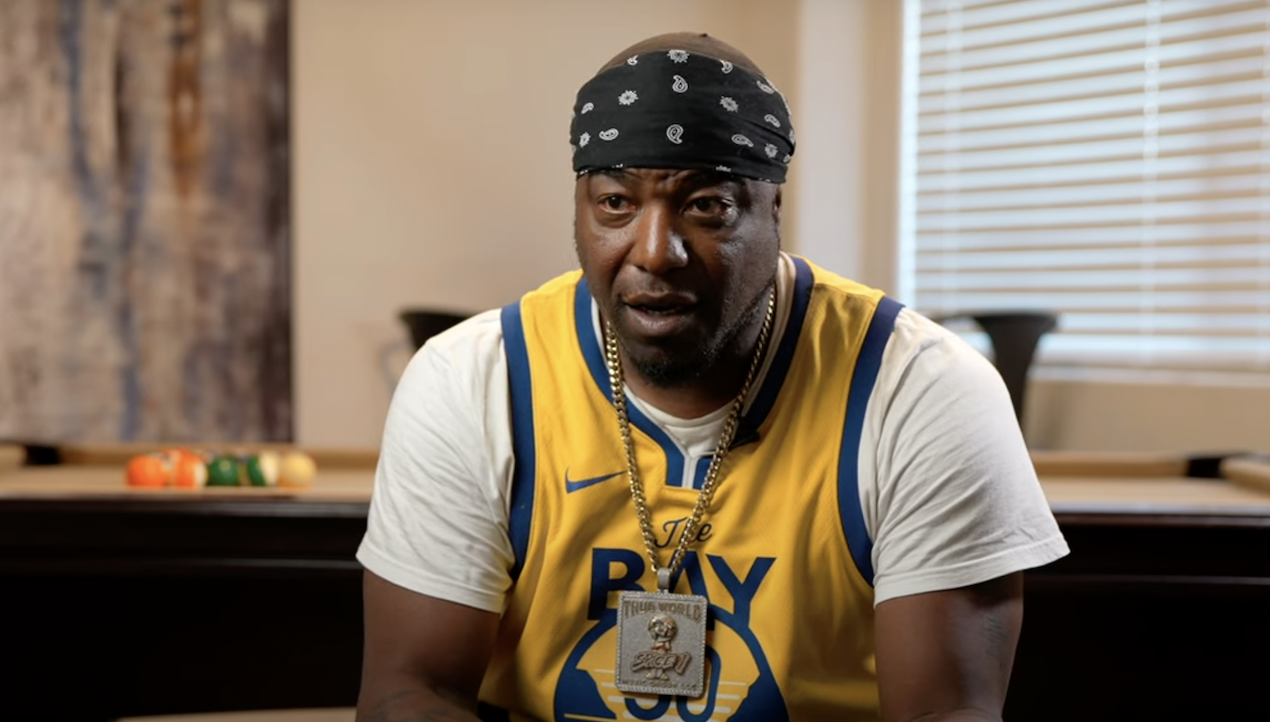 In a recent interview with the Art of Dialogue, legendary Bay Area rapper Spice 1 ripped Funk Flex for blaming 2Pac for the Notorious B.I.G.'s death.
Back in 2017, Funk Flex delivered an emotional rant in which he claimed 'Pac lied about getting robbed and shot at NYC's Quad Studios, an alleged mistruth which Flex thinks ultimately led to Biggie's tragic death. 
"People always say why I said it 20 years later, I said it when the fucking shit was going on and Biggie wouldn't have fucking died if that n***a hadn't had lied," Flex said at the time. "[2Pac] lied! And he carried that lie for years. He knew Biggie didn't set him up. N***as shot and killed Big because of what he said."
Five years later, Spice 1 is calling out Funk Flex for the comments he made about 2Pac.
"Even when Funkmaster Flex said that shit about 'Pac, I had to smash on him," he explained. "I looked up to Funkmaster Flex and I didn't want to do that but, n***a, you talkin' about my motherfuckin' homeboy, n***a. Shut the fuck up. Leave that shit alone. That shit is…both of them is in the grave."
Spice 1 continued, "You bringing up old shit. You about to open Pandora's box, and start firing shit…You throwing grease on a fire, my n***a. Shut the fuck up…For what that's worth, I respected Funkmaster Flex until he started saying that shit."
Spice went on to clown Flex for crying during the rant, which in 2017 saw people roast the Hot 97 DJ with the #FunkFlexChallenge. 
After impersonating Flex crying, Spice said, "If you don't shut your retarded ass up, man, cut this n***a the fuck off. Somebody take his phone. Like, come on my n***a, you know what I'm saying? You're embarrassing everybody. Shit, shut the fuck up."
Watch Spice 1's full remarks up top.