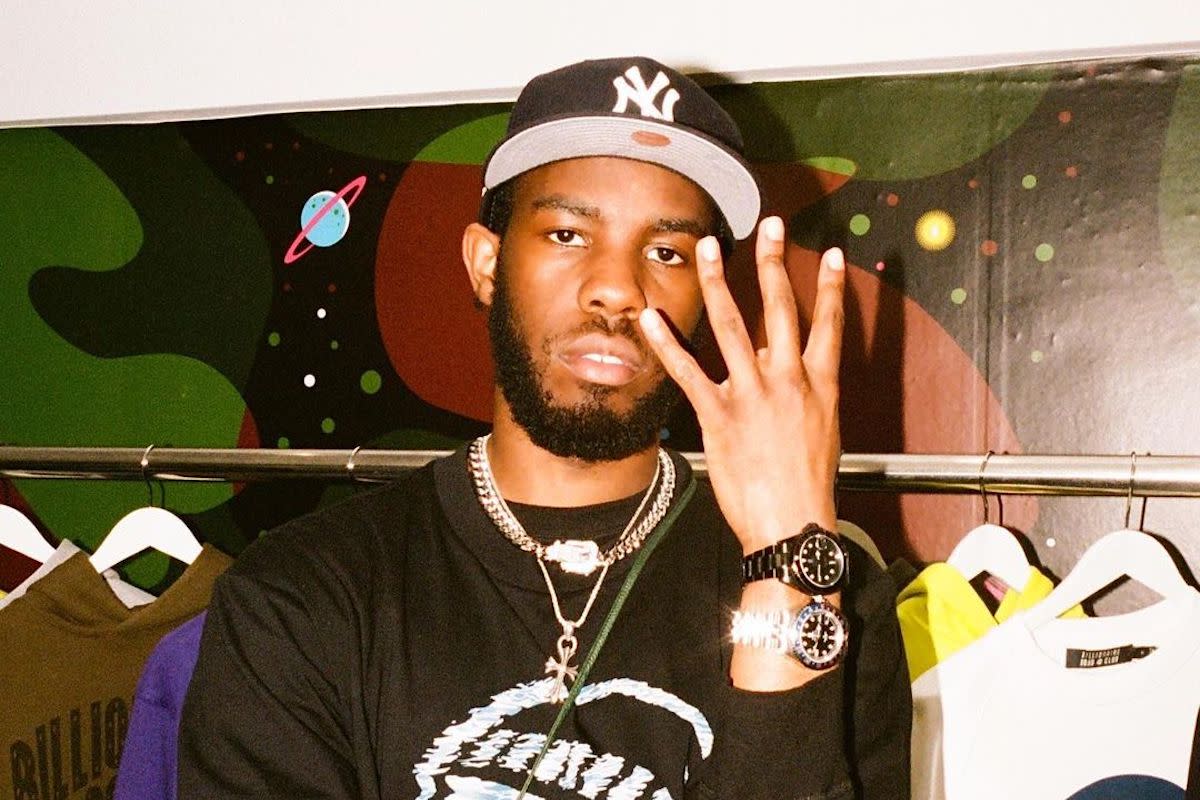 Four months on from the "Queen / Aim" double single with bb, Sainté continues the theme of collaboration with new single "East". For this one he's cast his eye across the pond, teaming up with Maryland rhymer Joony who's on a prolific run of his own (seven mixtapes in three years, to be precise).
With the help of producers Parker Jazz and Brad Baker, Sainté's tapped into a similar vibe to some of the tracks on Summer Is Blue: lots of bass, lots of melody, and the contrast between fast flows and laid-back beats. Bringing out the melodic part that bit more is Joony who adds an Auto-Tuned glaze for the hook.
Arran Ashan and Domshotthis handle the visuals (with added Stateside footage from bekaedao), piecing together clips of the Leicester rapper on a high-energy road trip around London.
Peep the visuals for "East" above and be sure to add the song to your playlists.