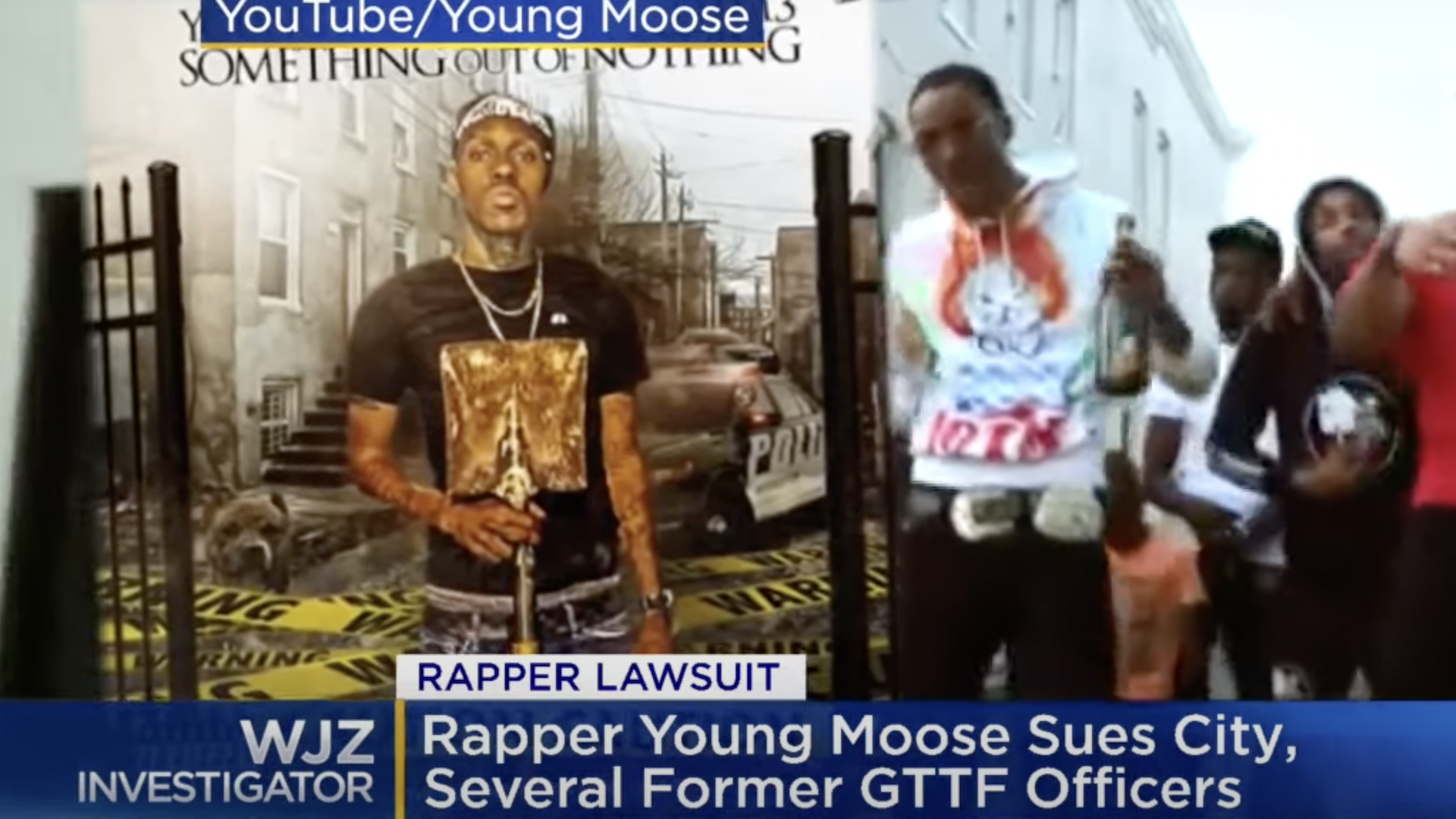 Rapper Young Moose has won a $300,000 settlement after filing a lawsuit against convicted Baltimore police officer Daniel Hersl, who served on the infamous Gun Trace Task Force depicted in the HBO series We Own This City.
The Baltimore Sun reports Baltimore's spending board has approved a payment to Kevron Evans, 28, known as Young Moose, after the rapper filed a lawsuit against the city and its police department last March. Evans alleged that several Baltimore police officers, including former detective Hersl, planted crack cocaine on him during a search that took place in 2012.
The incident led to Evans being incarcerated, which ultimately prevented him from receiving lucrative music endeavors and tarnished his reputation, the rapper has argued. Young Moose's charges were dismissed eight years later, in 2020.
"In order to resolve this case, avoiding the expense, time, and uncertainties of further protracted litigation and the potential for an excess judgment, BPD and the city agreed to offer plaintiff a settlement payment of $300,000.00," the Board of Estimates agenda said, per Fox Baltimore.
"As with the prior GTTF settlements, we believe this settlement is in the best interest of both the city and the plaintiff who may have been harmed by the misconduct of former GTTF members," the city's law department added.
Hersl was one of eight members of the Gun Trace Task Force who were indicted on charges including racketeering, robbery, extortion and overtime fraud. He is now serving an 18-year prison sentence.