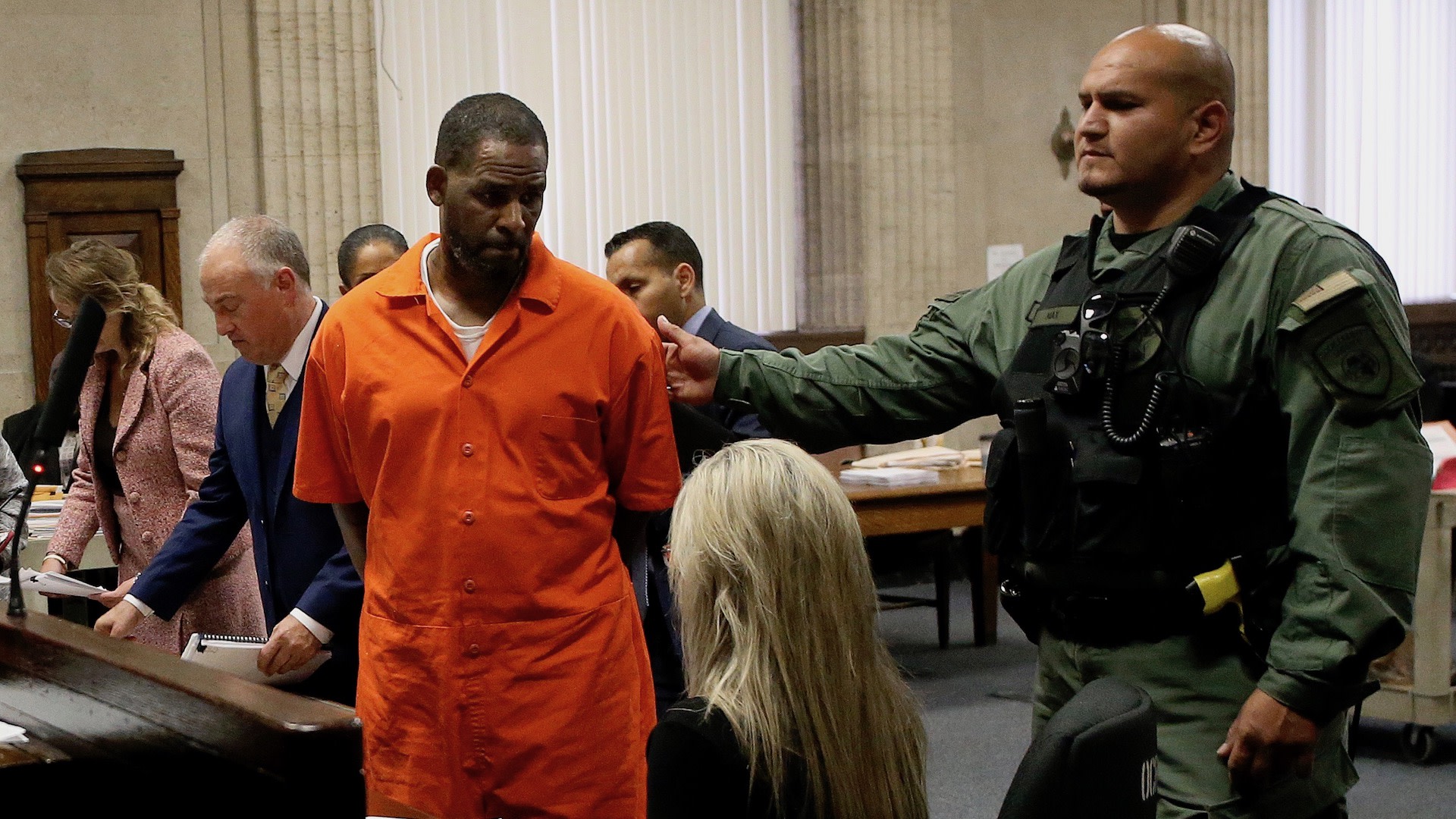 Convicted sexual predator R. Kelly has reportedly been placed on suicide watch.
The singer's lawyer made the claim Friday, just days after he was sentenced to 30 years in prison on federal racketeering and sex trafficking charges. Attorney Jennifer Bonjean told CNN that her client had no intentions to harm himself, and placing him under suicide watch was a violation of his constitutional rights against cruel and unusual punishment.
"The irony of putting someone on suicide watch when they're not suicidal is it actually causes more harm," Bonjean said. "It's punishment for being high-profile. And it's horrifying frankly. To put someone under suicide watch under those conditions is cruel and unusual when they don't need it."
Inmates who are placed on suicide watch are typically confined to a single bare-bones cell that is frequently monitored by prison staff. These inmates are usually given tear-free smocks and tear-free sheets, and are prohibited from taking showers, shaving, or eating their meals with utensils.
Kelly is currently in custody at the Metropolitan Detention Center in Brooklyn.
"MDC Brooklyn is being run like a gulag," Bonjean said. "My partner and I spoke with Mr. Kelly following his sentencing, he expressed that he was mentally fine, was behaving appropriately and was eager to pursue his appeal."
The Bureau of Prisons declined to speak on Kelly's confinement, but said the agency is committed to protecting inmates' security through humane methods.
"For safety and security reasons, the Bureau of Prisons does not provide information about conditions of confinement or internal security practices for any particular inmate," BOP spokesperson Donald Murphy told CNN. "The BOP is committed to ensuring the safety and security of all inmates in our population, our staff and the public. Humane treatment of the men and women in our custody is a top priority."