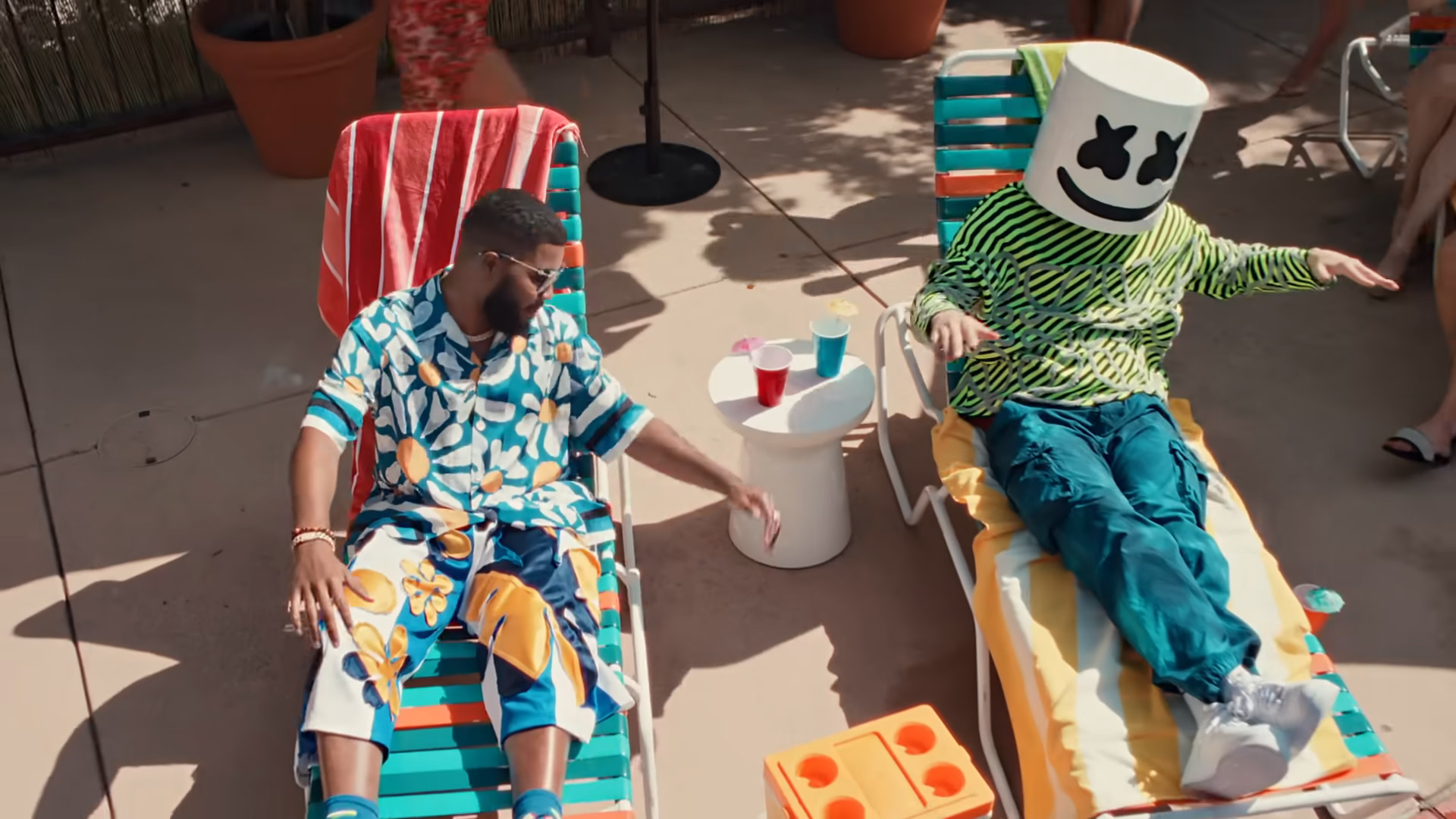 Electronic and dance producer Marshmello has reunited with Khalid, who he previously collabed with on the 2017 track "Silence," for another Summer-ready song.
Complete with a music video that encapsulates the vibe they're going for, "Numb" sees the two musicians effortlessly settle back into the collaborative groove they previously exhibited on "Silence." It's been five years since they last teamed-up, and yet "Numb" makes it seem as though no time has passed at all.
"Me and Khalid always talked about doing another song, so I sent this idea to him and he loved it," said Marshmello of the new track. "I was super happy when I asked him if he wanted to do the song and he said yes because the song is a little different vibe for him, but I knew he would crush it. He sent it to me the next day and I immediately knew we had one with this." Khalid added that "it's always great vibes" when they get together in the studio, and "Silence" remains a fan favorite at live performances.
The song arrives not long after Khalid debuted his own summery track, "Skyline." He described the song as a "recharge" that's "full of summer vibes," although he's yet to confirm if the single is a taste of a bigger project to come.
Watch the video for "Numb" above.