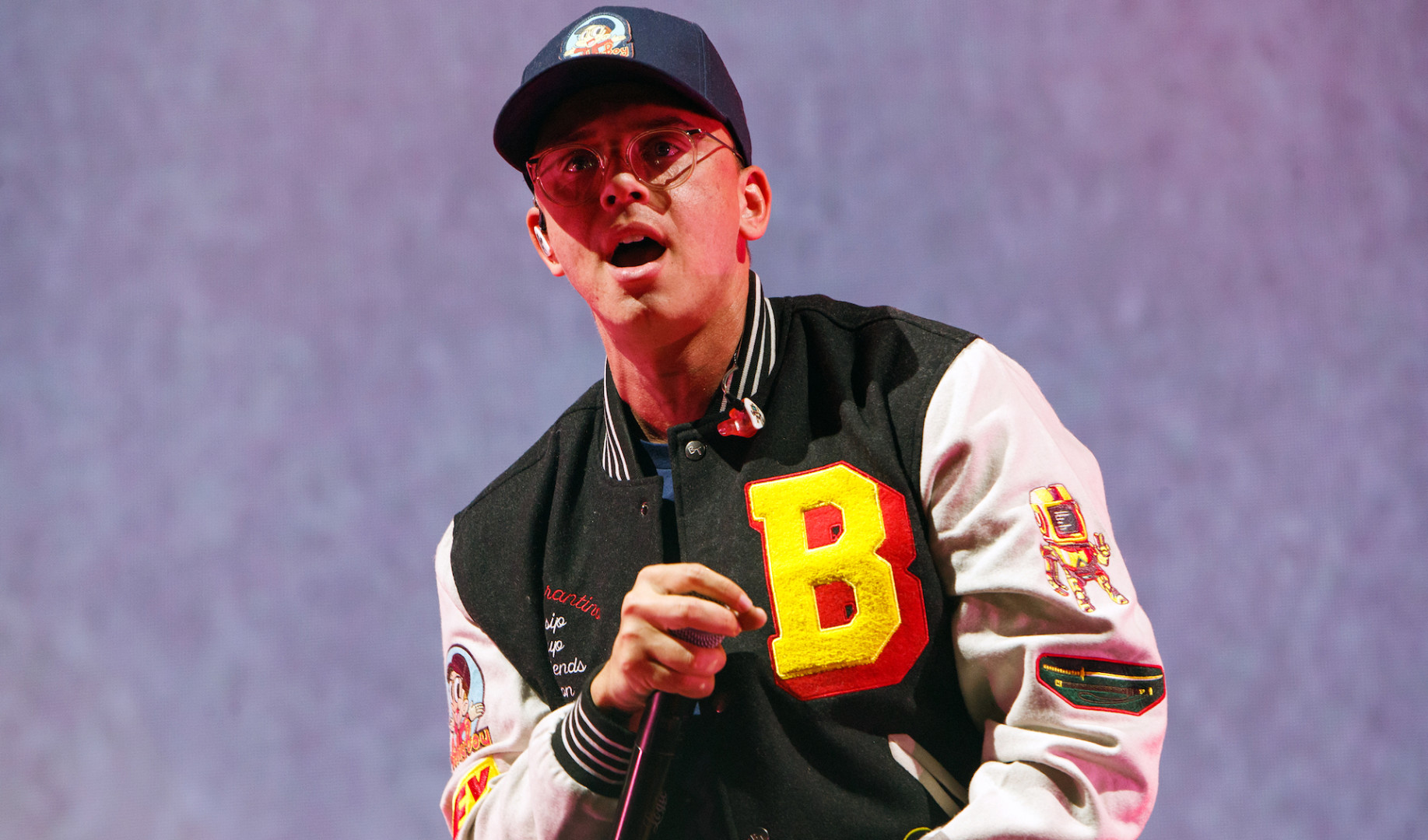 Logic is denying taking shots at TDE's Reason on his recent single "Vinyl Days."
The DJ Premier-produced song, which dropped last month as the title track from Logic's upcoming project, sees the Maryland native repeatedly rap the word "reason" in his opening verse.
"Come on, homie, listen to the voice of reason/Yeah, you talk a lot of shit but don't want the beef like a vegan," he raps. "Fuckin' with Logic, that's the reason that you stop breathing/Cardiac arrest caught you at your chest."
Logic took to Twitter early Tuesday to shut down the rumors, claiming that Rory from the New Rory & Mal podcast told the Maryland rapper that Reason believed those bars were directed at him.
"Hey bro @reasonTDE my boy @thisisrory said you thought I dissed you on my song Vinyl Days. If I was going to diss you, I'd diss you. I love you, you're my brother. Let's get ice cream together some time," Logic tweeted.
Rory replied, "And here I was just trying to be sensible… smh."
Granted, the two rappers do share a history of beefing. Back in September 2020, Reason called out Logic for being a culture vulture on his single "The Soul (Pt. 2)."
"N***as pronounce my name wrong, tell me that I ain't did much," Reason rapped. "See y'all mistake my name for Logic's, y'all got me fucked up/How you compare a n***a that take from the culture/Versus a n***a that's for it? This shit getting boring."
Days later, Logic threw shade at Reason, claiming he didn't know who the TDE rapper was when asked if he'd heard the track during a Twitch live session.
While speaking with HipHopDX in October 2020, Reason denied that he ever dissed Logic.
"Me personally, that's not a diss, and I didn't think that it was going to be perceived that way," he said. "If I thought it would, honestly, I wouldn't have done it because I'm not into taking shots just to take shots at a n***a. That's not me."
Reason continued, "It's just small wordplay, and reasoning is close to logic. That's really as deep as I thought about it. It's really just a lesson learned that we're in a different day and age, and rap is different. It's a little bit more sensitive."