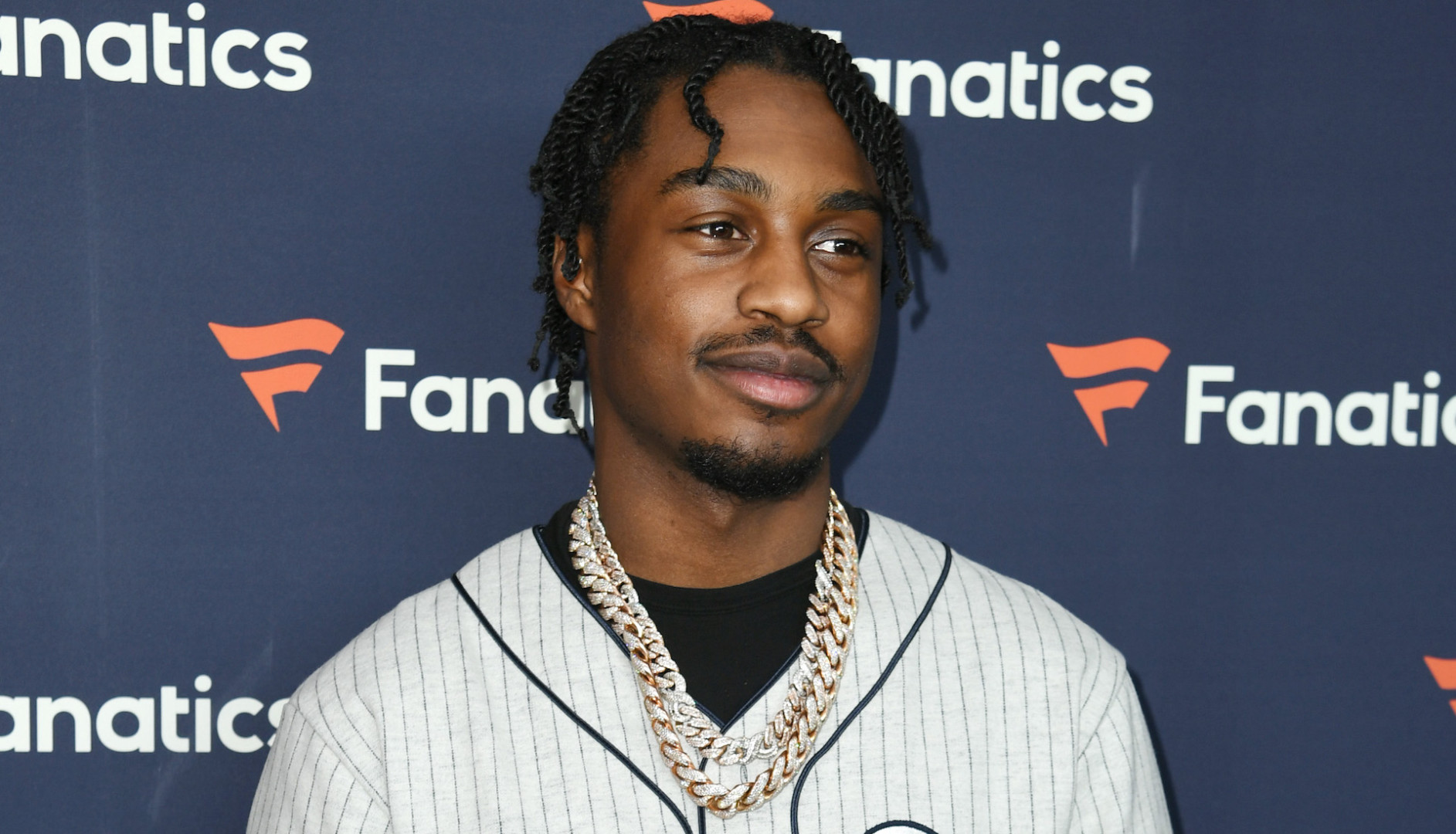 Lil Tjay is reportedly showing promising signs of recovery after being shot earlier this month in New Jersey.
Per TMZ, Tjay is now making "significant progress" toward recovery. More specifically, the publication said Thursday, he is "awake and alert" and is able to speak on his own. In fact, the outlet's sources claim when hospital personnel took out his breathing tube, 21-year-old Tjay's voice sounded the same as it did prior to the shooting.
Shortly after news of Tjay's shooting broke last week, Bergen County Prosecutor Mark Musella announced the arrests of three men in connection with the crime. One, identified as Mohamed Konate, is facing charges including attempted murder and armed robbery.
"Just after midnight, on Wednesday, June 22, 2022, the Edgewater Police Department received multiple 911 calls reporting shots fired in the area of 14 The Promenade in Edgewater, NJ," Musella's office said. "Upon their arrival to the area, officers found 21-year-old Tione 'Lil TJay' Merritt with multiple gunshot wounds and Antoine Boyd with a single gunshot wound."
An initial investigation, per Musella, determined that Konate was alleged trying to commit an armed robbery at the time of the shooting. Boyd and another individual, Jeffrey Valdez, were also allegedly targeted in the attempted robbery, although both were subsequently charged over "unlawful possession of a weapon" allegations.
Among those who sent Tjay well wishes was Jim Jones, who referenced the shooting in a conversation with HipHopDX this week and reiterated his stance that being a rapper is "the most dangerous job in the world."
"Shit, my prayers go out to Lil Tjay who just got shot up the other day and I don't even know his condition but, you know, it's terrible out there," Jones said.