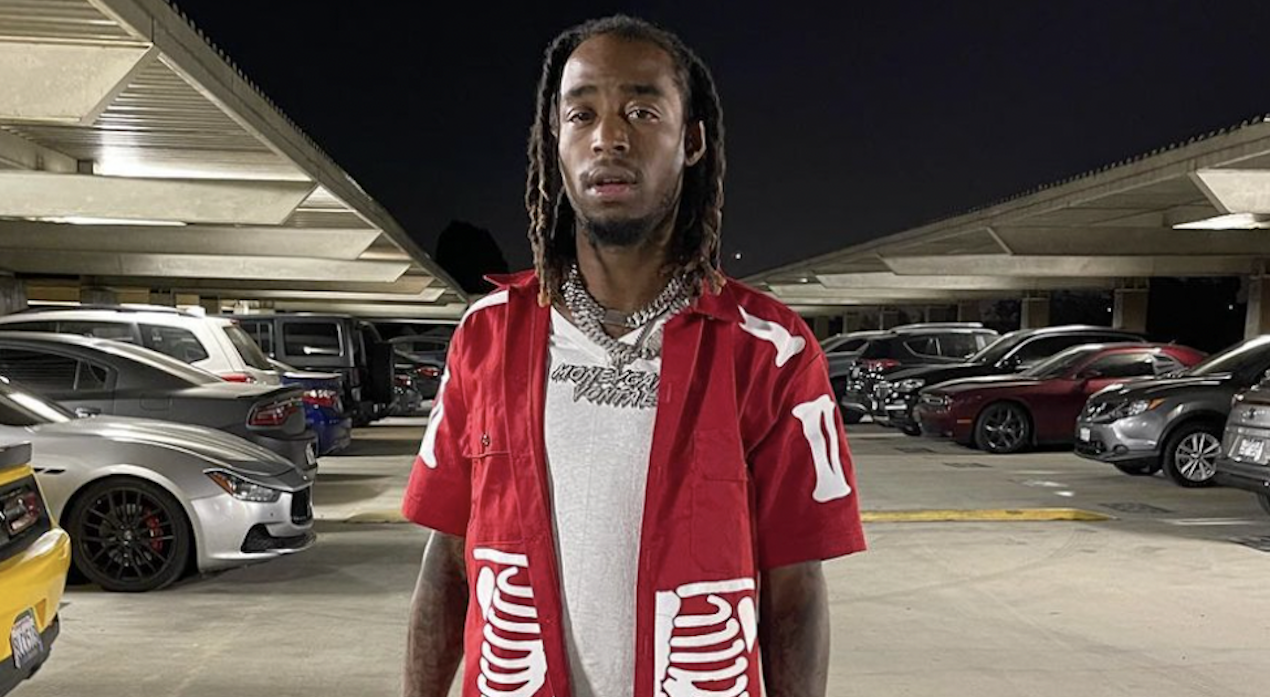 Avanti Frowner, a.k.a. Los Angeles drill rapper MoneyGangVontae, was shot and killed on Thursday in the Bronx.
NBC New York reports Frowner, 27, was ambushed inside a pharmacy by four men in what police believe was an attempted robbery. Frowner was shot multiple times in the chest, as one of the suspects ripped a chain off his neck.
Frowner was rushed to nearby St. Barnabas Hospital where he was pronounced dead. The incident was captured on the pharmacy's surveillance cameras.
Police were called to Amazing Pharmacy on East Tremont Avenue around 2 p.m. on Thursday, where they found MoneyGangVontae with gunshot wounds to the chest. 
A pharmacy employee told NBC New York that the rapper made a purchase earlier that afternoon while at the store with a friend. He returned 20 minutes later, at which point he was involved in some sort of altercation outside the store. The four men then followed Frowner inside before one assailant pulled out a firearm and shot him four to five times. 
"He look like trouble," the pharmacy employee told NBC. "I saw that he had a lot of money. They looked like they [were] fighting or arguing, I don't know. I saw that one of them had a gun. I went back there to the pharmacist screaming, 'We have to move, have to move, because he have a gun, he have a gun!'"
The worker said she heard Frowner begging for his life. "He said, 'Please, please, we can talk, we can talk," they told the outlet.
No arrests have been made, and the investigation is ongoing.