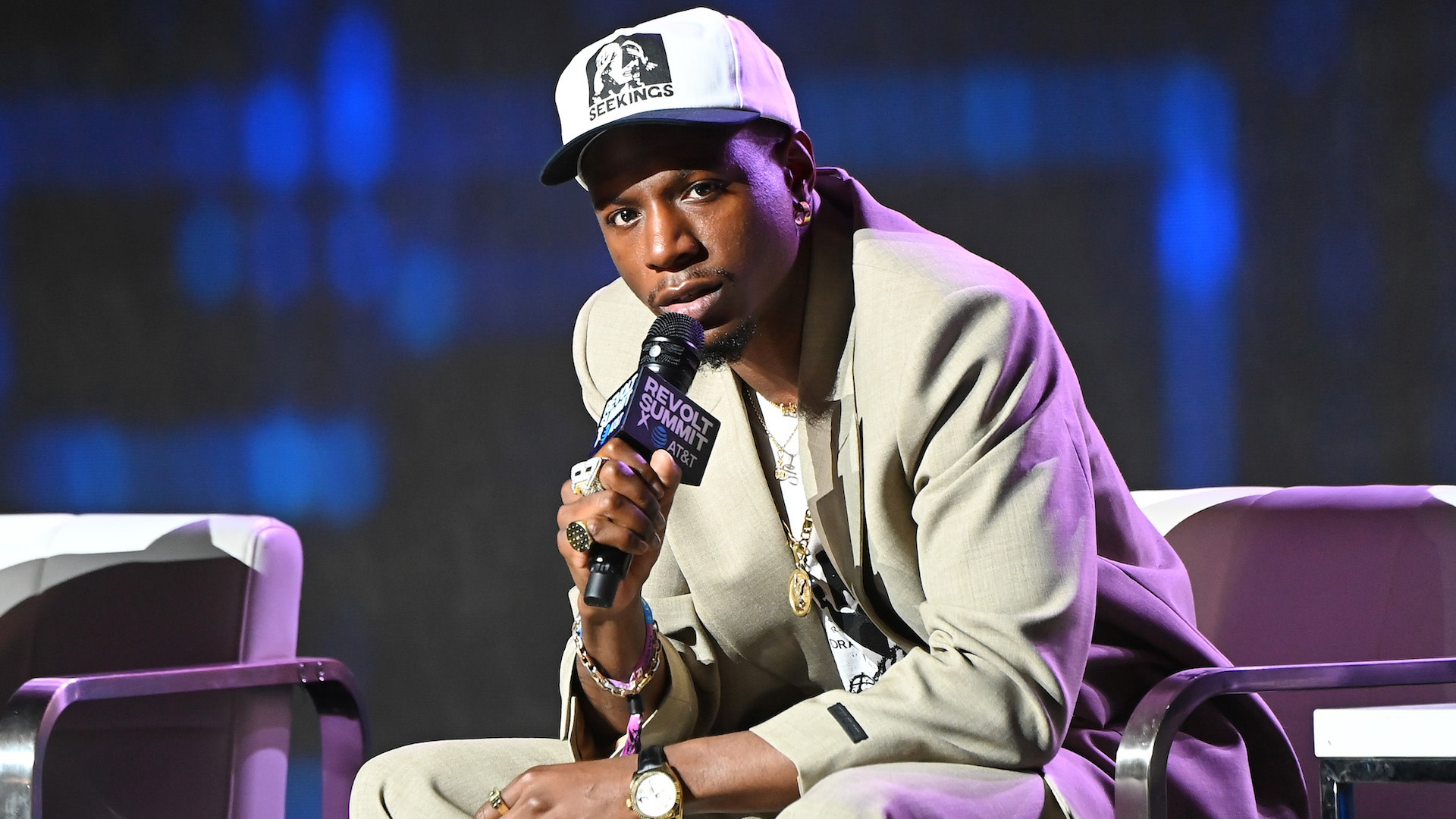 Joey Badass shared his thoughts about Lizzo facing criticism for using an offensive term for disabled people in her latest single "Grrrls."
The Brooklyn rapper took to Twitter on Tuesday to call out those who were criticizing Lizzo. The singer previously faced backlash for using a derogatory term for spastic diplegia, a form of cerebral palsy, on the track.
"Lizzo getting flack for using spazz is crazy!" Joey wrote. "Wypipo just be waiting for you to say anything remotely off. I'll be the first to tell y'all, y'all can SMD. I ain't never apologizing to white America, hold my nuts."
Joey went on to call out "this generation," saying they're "too soft."
"This generation is too soft," he wrote. "Most of y'all never got punched in the face and it shows."
In a series of tweets, Joey wondered aloud why some think he's homophobic, while admitting that he might have fit the definition of a homophobe back when he was in high school but wasn't aware of what the word meant. He went on to say that he's since "grown. ALOT."
"Btw am I still cancelled?" Badass wrote. "Not that I care, but I'm asking because if this is what cancelled life looks like I might just start saying everything that comes to my mind. Ain't nobody in real life ever tell me I was cancelled, only on the internet so I'm confused."
He wrote in another tweet, "The internet told me I was cancelled because I was homophobic and transphobic and honestly that was news to me. How do y'all know me better than I know myself?"
"I remember I was homophobic in high school before I even knew what that word meant," he continued. "I never hated people who were gay I was just insensitive about their feelings because I'd make jokes or say no homo and shit like that. But that was 11 years ago… I've grown. ALOT."
Joey concluded his series of tweets by saying he judges people by their energy and that he is not transphobic.
"As far as transphobic, I've never been that, if my n***a wanna be a chair, he got my full support," he wrote. "I judge people based on energy, that's it. I got love for everybody who got love for me. Even for the motherfuckers who don't."
Earlier this week, Lizzo announced that she changed the lyrics to her track "Grrrls" after being made aware that her new single contained a derogatory word.
"It's been brought to my attention that there is a harmful word in my new song "GRRRLS". Let me make one thing clear: I never want to promote derogatory language," she wrote. "As a fat black woman in America, I've had many hateful words used against me so I understand the power words can have (whether intentionally or in my case unintentionally). I'm proud to say there's a new version of GRRRLS with a lyric change." 
Check out Lizzo's full response below.