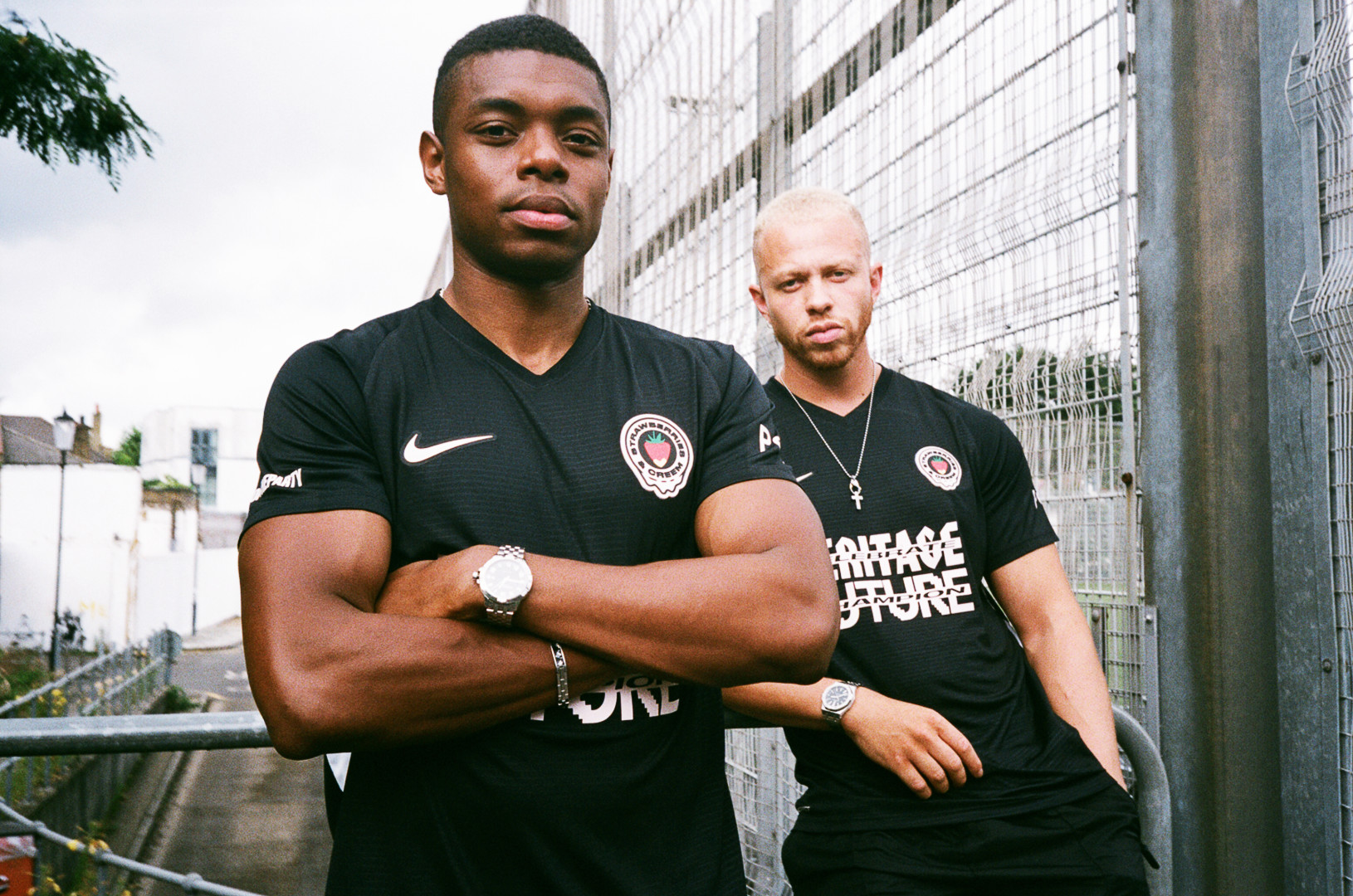 Strawberries & Creem made a triumphant return last year with Burna Boy, PartyNextDoor, Little Simz, Koffee and more. It was a trying time and not without its challenges, but the festival's co-founders, Chris Jammer and Preye Crooks, pulled it off. This year brings its own challenges but it has every chance of being their biggest success—for one, they're working with Sony's live music arm, Senbla, which has given them a bit of a boost. But biggest of all? They've managed to bag Lil Wayne as their headliner—for which, in a bizarre twist of fate, we have Donald Trump to thank.
Despite the ever-expanding scale of their operation, Strawberries & Creem—based in Childerley Orchard, Cambridge, since day one—is still a relatively young festival. After overcoming an initial rivalry, Chris and Preye founded the festival back in 2014, born of a club night called Creem (fka Cream before they got a talking to from Creamfields) that the pair ran with Will Young (not the singer) while studying at the prestigious Cambridge Uni. What started as a small event for students quickly snowballed, almost by accident. 
In fact, quite a few elements of the festival came to be by accident; their trademark inclusion of a 'heritage' act was actually the result of some quick thinking to make up for the fact that older acts with a bag of hits turned out to be more affordable than the artists currently at No. 1. That proved to be an inspired decision and it's come to define them as the place booking the likes of Nelly and T-Pain alongside Skepta and Central Cee. They can book whoever they like now, but that balance is something cherished by the organisers and punters alike.
Ahead of this year's edition, which takes place June 18-19, we spoke to the two co-founders about how the festival's grown and how they've pushed themselves to stay ahead of an ever-evolving music and media landscape.
COMPLEX: You guys founded Strawberries & Creem when you met at Cambridge University in 2014. Apart from being at uni, obviously, what were you guys doing before that?
Chris Jammer: Preye started with Will [Young], doing club nights the year before I got there. I'd taken a year off to travel around, went out a lot, visited every other uni town and then, when I arrived, Preye and Will were already running a couple of events for uni students called Creem, Jam Hot and Freshly Baked. And then I came on as a fresher, as the new blood of promoters. It was March, in my first year, when we decided to do an end-of-year garden party and call it a festival. And that's where Strawberries & Creem was born.
Preye Crooks: It was very organic, very authentic. It was definitely not based around money at the time. It was a club to put on music from the areas that we were from, that we felt weren't represented in Cambridge. That turned into a garden party for 500 people, and then the following year we were very lucky to book Skepta. That took it from a 500-person event to a two and a half thousand-person event. And from then, it just kept on growing.
CJ: In that first year, we booked quite a few artists, didn't we? Artists of note. We had Lethal Bizzle, we had Tempa T, Big Narstie was the second year, but we were booking people in the scene for like 300 people cap venues in Cambridge, which was almost our USP.