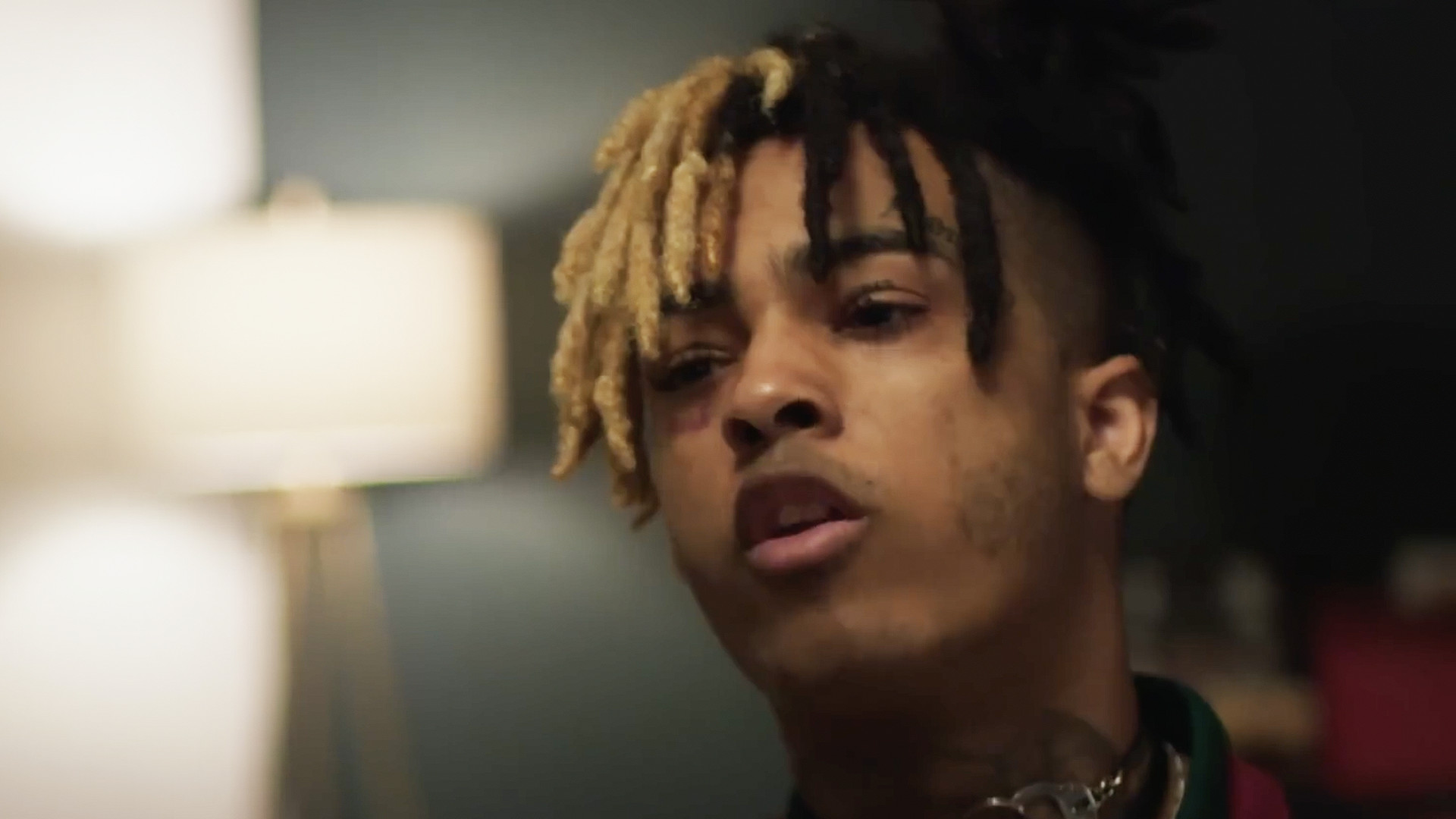 It's been nearly four years since XXXTentacion was fatally shot in Deerfield Beach, Florida on June 18, 2018, and his name still evokes polarizing responses from the music world. His devoted fans are still moved by his genre-bending music and emotional lyrics, which helped them through difficult times. Others grapple with the serious allegations of sexual and domestic violence, including charges of false imprisonment, witness tampering, and aggravated battery.
During his life, XXXTentacion, born Jahseh Onfroy, rarely spoke explicitly about the allegations or his legal case, and his estate has been somewhat guarded about the subject since his passing. But on May 26, Look At Me: XXXTentacion debuted on Hulu, and the Fader Films-produced documentary explores the late rapper's life and death in detail. 
The documentary, which was directed by Sabaah Folayan, isn't your typical cookie-cutter exploration. Folayan is a filmmaker and activist who has a long history with mental health and social justice work. Her debut documentary, Whose Streets?, covered the 2014 protests in Ferguson following the murder of Mike Brown Jr., and she tells Complex that her priority in directing Look At Me was to tell the truth, no matter how it would come across. 
"It was never really my goal to try to change people's minds about him. I didn't set out to recruit new fans for him," she explains. "I set out to model a type of emotional acuity, and emotional bravery that I think that we can all use in situations like this. I set out to show an example of how a conversation could be had. What people think and feel about X by the end of the film is completely their choice." 
The documentary, which was made with involvement from X's estate, features archival footage of intimate interviews with the rapper, his mother Cleopatra Bernard, and close collaborators. It also features a long sit-down conversation with X's ex-girlfriend and domestic violence survivor, Geneva Ayala. The film has undergone several changes since Fader Films began working on it back in 2017, according to reports from Pitchfork and Vulture. Initially, it was directed by Robert Semmer, before stalling and changing hands to Folayan. In addition to the documentary, X's estate will also be releasing a new single with Kanye West called "True Love" this Friday, which is slated to appear on Look At Me: The Album and Kanye's Donda 2. 
Complex spoke with director Sabaah Folayan about the making of Look At Me: XXXTentacion, depicting the truth, and more. The interview, lightly edited for clarity, is below.