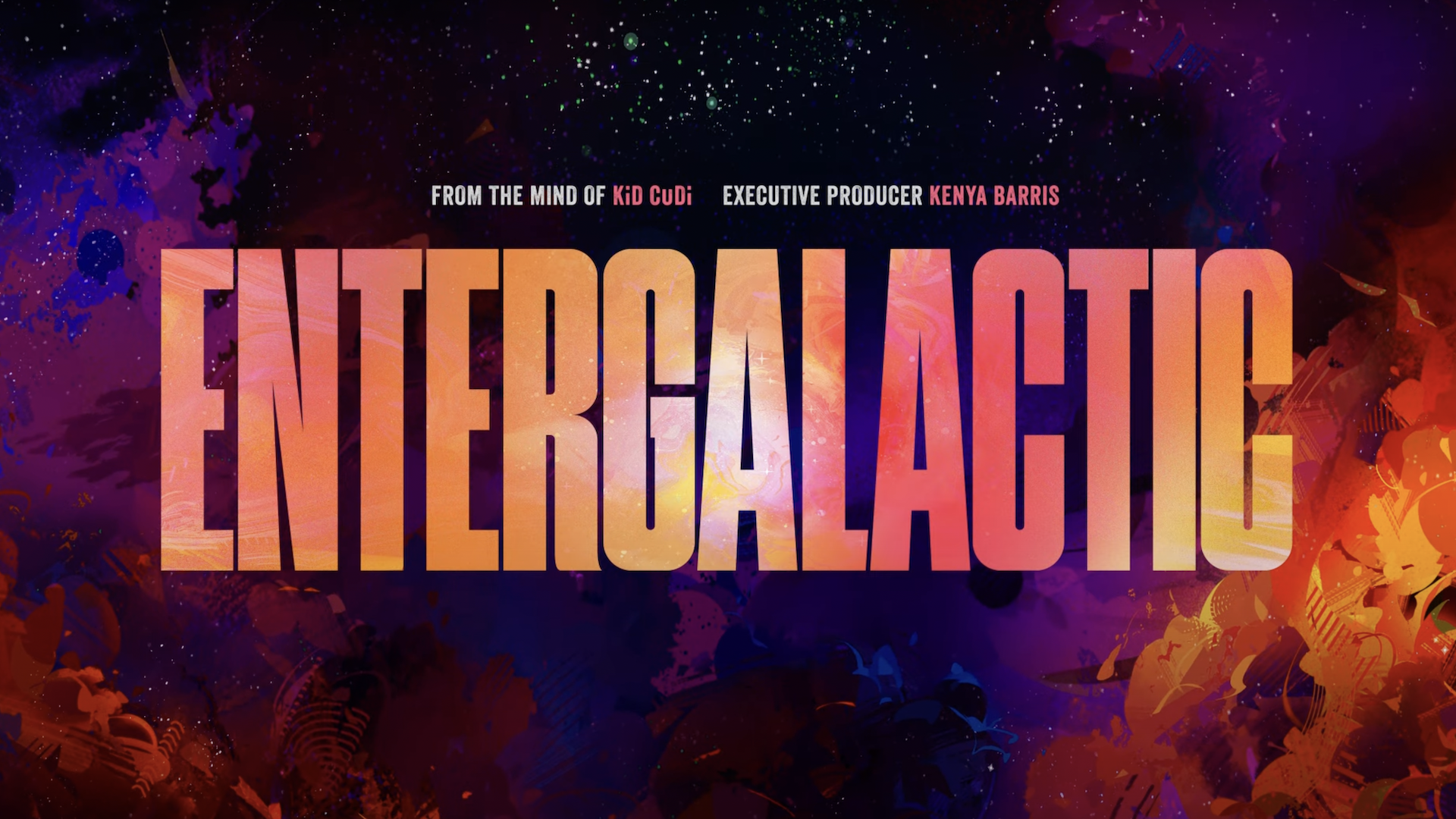 After years of anticipation, Netflix has finally released the first look at Entergalactic—an adult animated series co-created by Kid Cudi.
The one-minute trailer, which dropped Wednesday night, also reveals a star-studded cast list that includes Cudi as Jabari, Jessica Williams as Meadow, Timothée Chalamet as Jimmy,Ty Dolla Sign as Ky, and Vanessa Hudgens as Karina. The sneak peek is soundtracked by Cudi's "Do What I Want" track off his forthcoming Entergalactic studio album. The song is expected to be released this Friday.
"I have been waiting 3 long years for you all to see what I've been working on all this time," Cudi captioned the teaser on Instagram. "My greatest achievement. This project will move you, it will take your heart places and make you fall in love again. I am so proud of every single person involved who helped bring my vision to life. From the animators but more specifically Fletch Moules, to the voice actors, my BEAUTIFUL team at Netflix: The mega awesome cool guy Mike Moon and the ever so lovely and sweet Elizabeth Porter, everyone showed up with their A game and delivered. I LOVE YOU ALL!!"
You can watch the Entergalactic teaser above. The series is expected to premiere this fall.
This story is being updated.