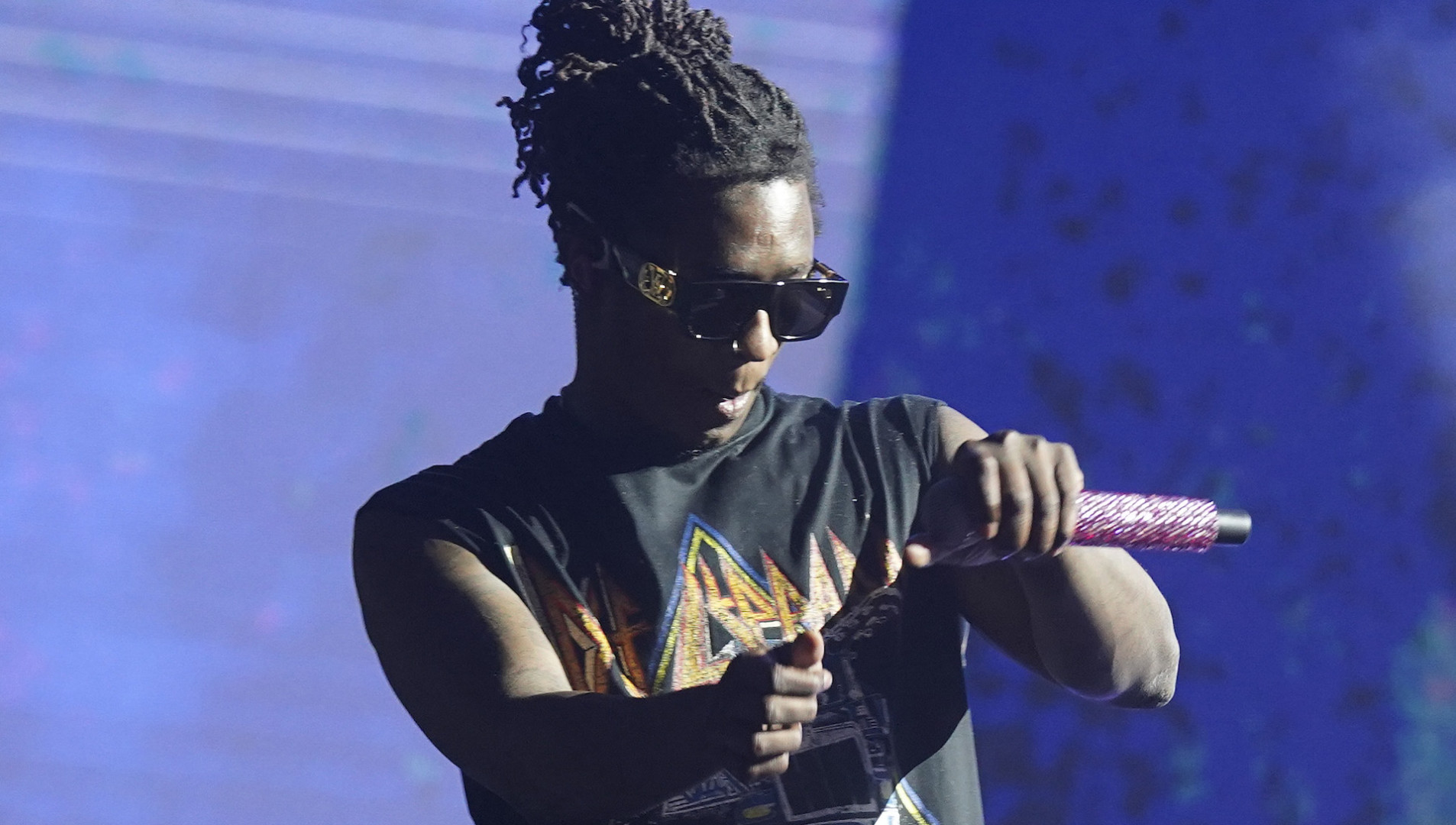 Amid the ongoing RICO case against Young Thug and his YSL affiliates, signee (and nephew) BSlime took to social media on Thursday to share a video in which he spoke with the Atlanta rapper over the phone.
The clip includes a jail freestyle from Thugger, who rapped about seeking forgiveness from God as he sits behind bars on RICO charges, as well as looking forward to reuniting with his family and friends.
"I'm just sitting here in my cell like, 'Damn, I'm really in jail'/God, give me another chance to show you I can prevail/I could put my arms from wall to wall inside this tiny-ass cell," Thug rapped.
Elsewhere in the acapella verse, Thug admitted to having suicidal thoughts. "I tried to cry but ain't nothing left/I contemplated doing myself, n***a/The most suicide deaths are in this jail/But let's not forget that this ain't hell."
On Friday, Drake called for "Big Slime," a.k.a. Thugger, and his YSL associates to be freed on the Honestly, Nevermind track "Sticky" and video for "Falling Back."
BSlime's post arrives over a month after Young Thug was charged with conspiracy to violate the Racketeer Influenced and Corrupt Organizations (RICO) Act in a 56-count indictment that also included several other Young Stoner Life Records rappers like Gunna, Yak Gotti, and YSL Duke. Thug was arrested on May 9 after his home in Atlanta was raided by authorities. 
Earlier this week, an attorney representing a Walter Murphy, an alleged co-founder of the YSL collective, argued in court that the entire case centers on Thug. "The whole case is about Jeffery, Young Thug, Jeffery Lamar Williams," attorney Jacoby Hudson said. "That's who they want. My client don't wanna talk about Jeffery Williams."
Murphy, who previously turned himself in, was subsequently denied bond.