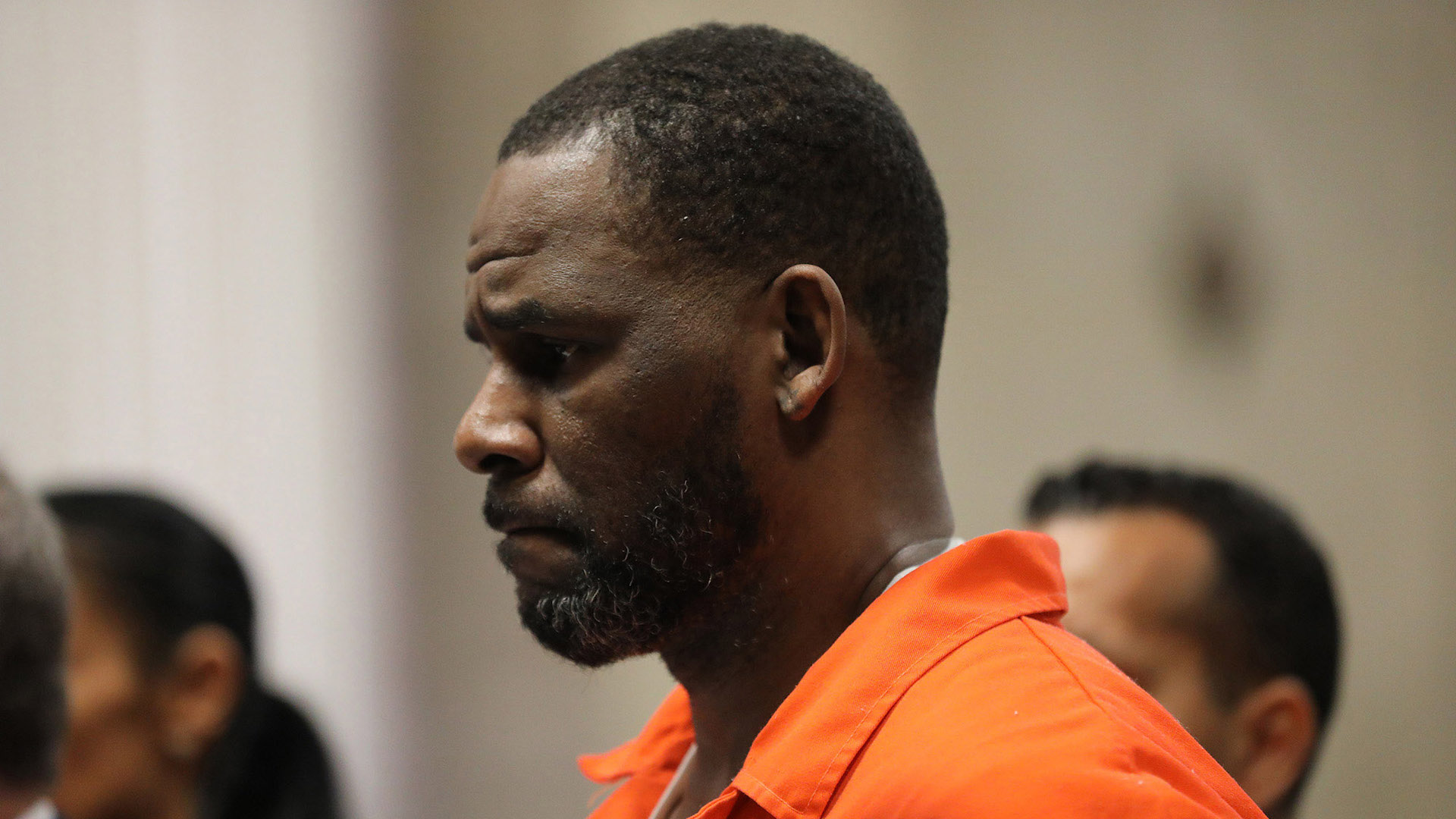 It seems more and more likely R. Kelly will spend his remaining years behind bars.
According to a sentencing memorandum obtained by Law & Crime, federal prosecutors have recommended a 25-plus-year sentence for the disgraced R&B singer. The request was filed by the U.S. Attorney's Office in Brooklyn on Wednesday, nearly eight months after Kelly, 55, was found guilty on all nine counts in his federal racketeering and sex trafficking case. The six-week trial included testimony from 50 witnesses, some of whom claimed to have been mistreated and sexually abused by Kelly.
Prosecutors say the singer—legal name Robert Sylvester Kelly—used his status to abuse and exploit underage victims throughout his career and managed to evade culpability for decades.
"Through his actions, the defendant exhibited a callous disregard for the very real effects that his crimes had on his victims and has shown no remorse for any of his conduct. Indeed, the defendant's decades of crime appear to have been fueled by narcissism and a belief that his musical talent absolved him of any need to conform his conduct—no matter how predatory, harmful, humiliating or abusive to others—to the strictures of the law."
Kelly's legal team intends to appeal the conviction. His sentencing is currently scheduled for June 29.
The singer will have another federal trial this summer in Chicago, where he will face charges of obstruction of justice and possession of child pornography.
This story is being updated.