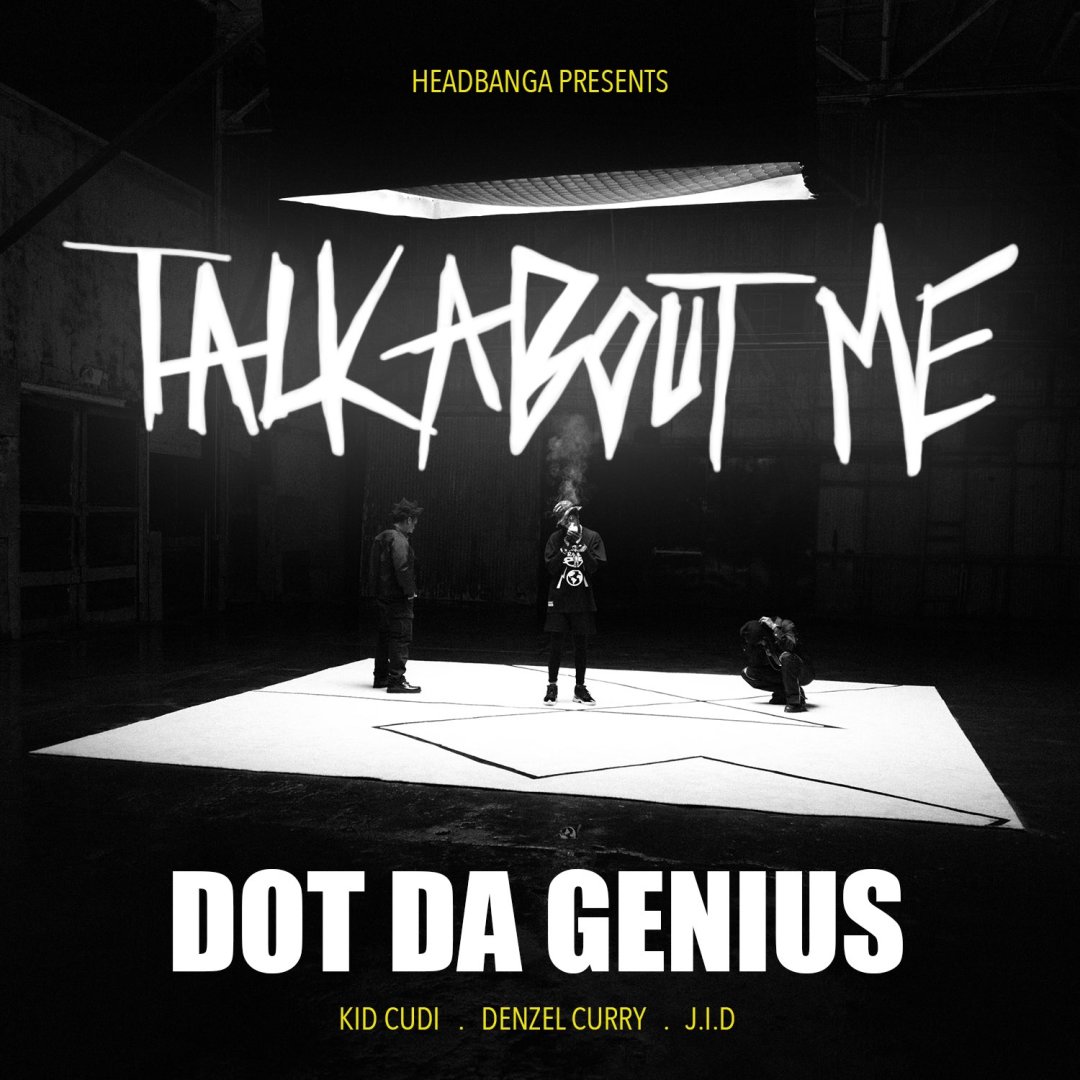 Dot da Genius is a really talented producer who also happens to have some really talented friends, so he tapped Kid Cudi, Denzel Curry, and J.I.D to assist him on his latest single "Talk About Me."
All three skilled lyricists slide on the impressive Genius beat, with Cudi, J.I.D, and Denzel each getting their time to shine. While Denzel—who also handles hook duties—taps into his easily recognizable flow and delivery, Cudi utilizes different cadences and ad-libs before J.I.D closes the track with authority and adds another skillful verse to his hot 2022.
When discussing the current era of his career, Dot explained how he's embracing this new phase and loving the support he's been receiving for it.
"I've been in music for a long time, right now I'm understanding what phase and era I'm entering," he said. "It feels good to finally make the decisions, decide what looks good, and just get my vision out to the people that supported me all this time. There are so many kids out there that have supported me, so I want to give them something to hold on to." 
"Talk About Me" will also be receiving a Lyrical Lemonade music video from Cole Bennett that is set to drop later on Friday. Listen to Dot da Genius' new single "Talk About Me" featuring Kid Cudi, J.I.D, and Denzel Curry down below.