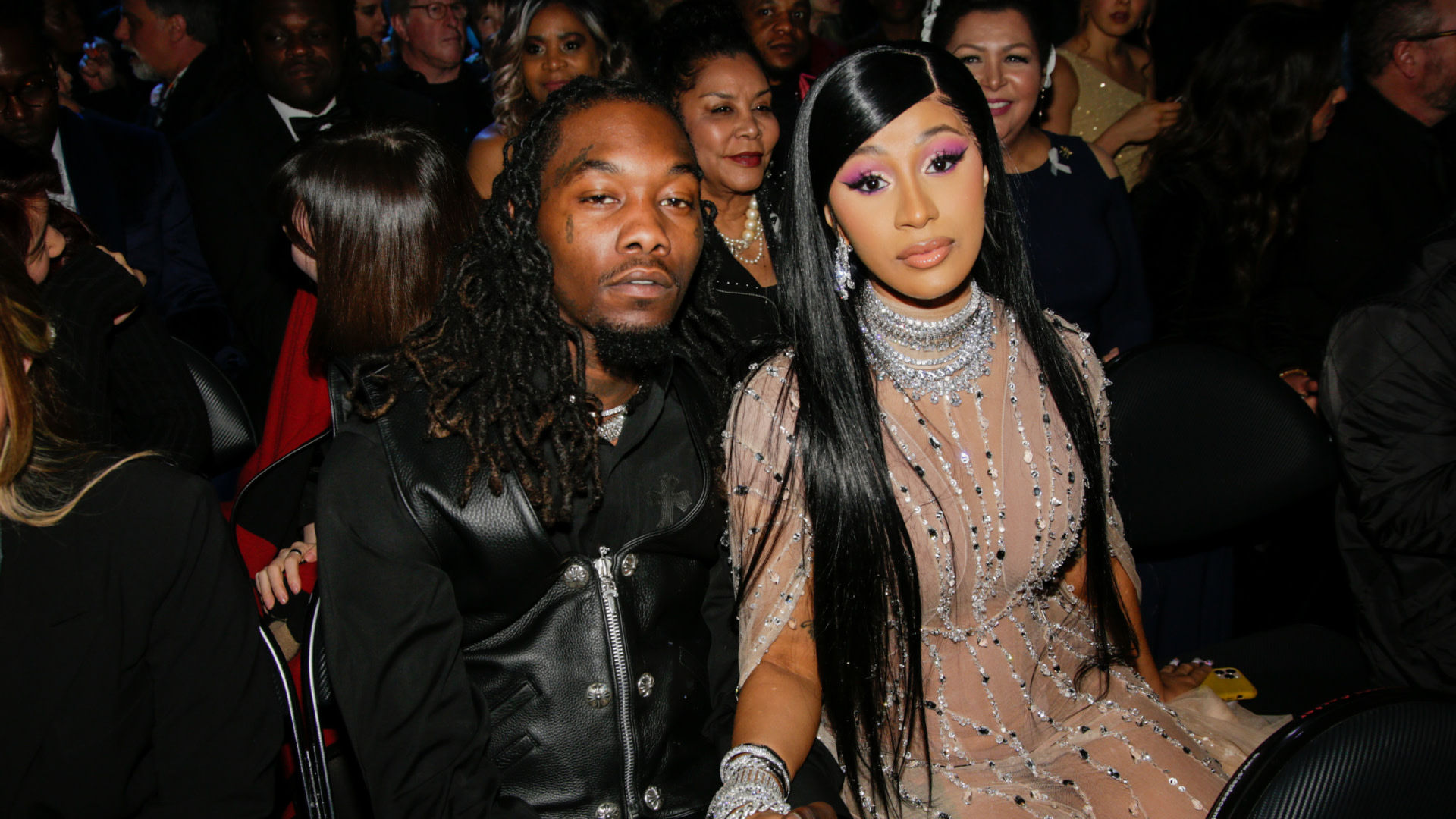 Cardi B has big plans.
Fresh off the release of her "Hot Shit" single featuring Kanye West and Lil Durk, the Grammy-winning rapper sat down with Angie Martinez to discuss her next moves. Though Cardi confirmed she was working on her long-awaited sophomore album, she told the Power 105 radio personality she was already thinking about its potential follow-ups.
"After I do this album, I do want to do a mixtape with my husband 'cause I love how he raps," she said, referring to Migos' Offset, whom she married in 2017. "He could rap his ass off… I'm really, really a fan."
Cardi went on to say she wanted to do a Spanish-language album, but admitted she was somewhat nervous.
"I feel like that's more pressure to me than anything, because it's, like, that Latin world… They want it, but I feel like it's not as easy as people think," she said. "'Cause it's like, 'Oh, you speak Spanish, you can just do a Spanish song.' No. 'Cause they're a little bit different. That's, like, a different world right there. But I wanna try it. Fuck it."
Cardi and Offset have collaborated on a number of tracks over the years, including Lil Yachty's "Who Want the Smoke?" and "Clout" from Offset's 2019 project, Father of 4. She's also teamed up with Bad Bunny, Anuel, Ozuna, and J Balvin on several Spanish-language tracks.
The Bronx rapper has not shared a full-length project since her 2018 debut, Invasion of Privacy. Cardi has yet to announce a release date for her second album, but told Martinez she hopes it'll arrive sometime this year.
"This is the thing about the album, right? I just feel like I'm still missing certain things to it," she explained. "I feel like I'm missing my little pop record. I feel like I'm missing my 'I Like It's and then it's like I do have my little 'Be Careful's on it but is it there yet?'"
Stay tuned as more details about Cardi's upcoming projects become available.