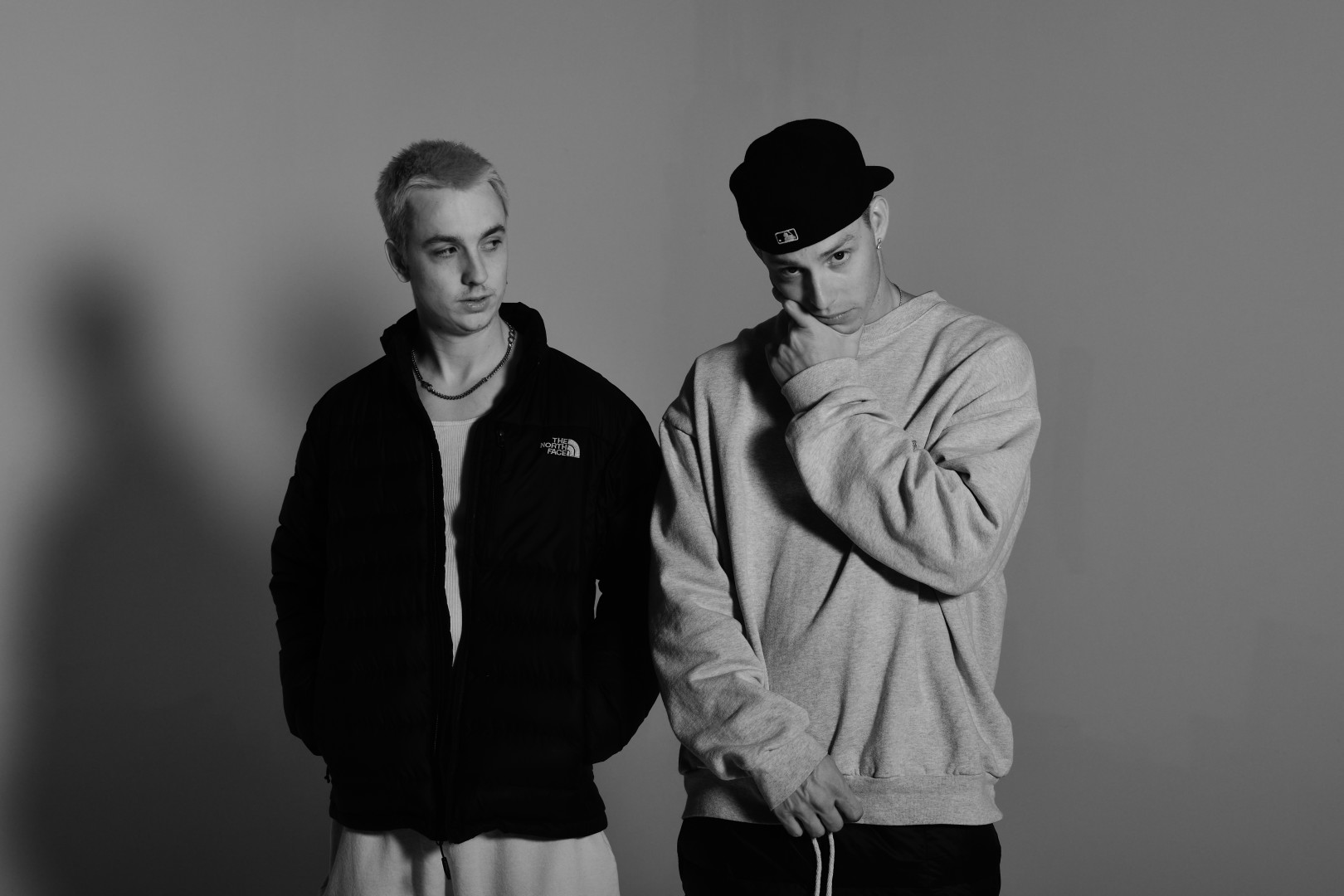 Name: Brevin Kim

Hometown: North Attleboro, Massachusetts 

Latest Project: PAIN MUSEUM
If there's anything to take away from Brevin Kim's contribution to our See You Next Year project, it's that they deserve their flowers. The Massachusetts-born duo have been crafting hyperpop-adjacent music since before most of the subgenre's biggest names were in diapers. OK, maybe not that long. But they've been around for a few years now, making sounds that they prefer to not define in categories, and they agree that credit is certainly overdue. With that being the case, it only felt right to give the brothers their moment to shine alongside the Synth God himself, Mike Dean, on our first compilation album.
Making "Chalice" with Mike Dean was a long time coming for Cal and Bren, who grew up inspired by his work. The anticipation was real when they found out he'd be mixing SYNY back in April, and the visit to his home studio did not disappoint. "It was one of those starstruck moments, which I've never been in until now," Cal says. "By the time we left, it felt like we were just buddies with Mike, he was a very normal human being. Even though he is like an alien, he's just a normal person. He's a good dude."
As Cal explains, Dean went above and beyond to help them—and other artists on the project—with advice and insight. For the BK boys, that meant the massive in-your-face outro that Dean added to their track. "He didn't have to do any of this. He genuinely wants to help rising artists. He wanted to have that outro. Of course, we wanted him to have the outro on our song, too! But he took initiative on that. We asked if he heard anything else, and he was honest, he gave us good feedback. And he even asked us what we use on our vocals, which felt good. He does it all just because he loves music."
Admittedly, it's tough to put Cal and Bren's flashy and disruptive music into any category as is, and their track off See You Next Year, "Chalice," makes that abundantly clear. It's bold and lyrically all over the place—the "hype track" that Bren says was exactly what they had in mind. "As the beat started coming along, I started recording vocals and just freestyling over it."
While you'll have to wait to hear it, we caught up with Brevin Kim to get an idea of how Dean added to the disruption of it all, the joys of 2008, and what else they have planned for this next year. Learn more about the See You Next Year compilation album and the other artists in the Class of '22 here. Pre-save the album here and stay tuned for music and more info on the release date soon.